1000L/hour HHO Generator For Welding
Product Detail
Product Tags
• Product Description
  


• Summary
The HHO Generator (oxyhydrogen machine) is an energy device that extracts hydrogen and oxygen from water by electrolyzing water, in which hydrogen is used as a fuel and oxygen is used for combustion.
It can replace carbonaceous gases such as acetylene, gas and liquefied gas without additional oxygen cylinders. It is safe, efficient, environmentally friendly and energy-saving.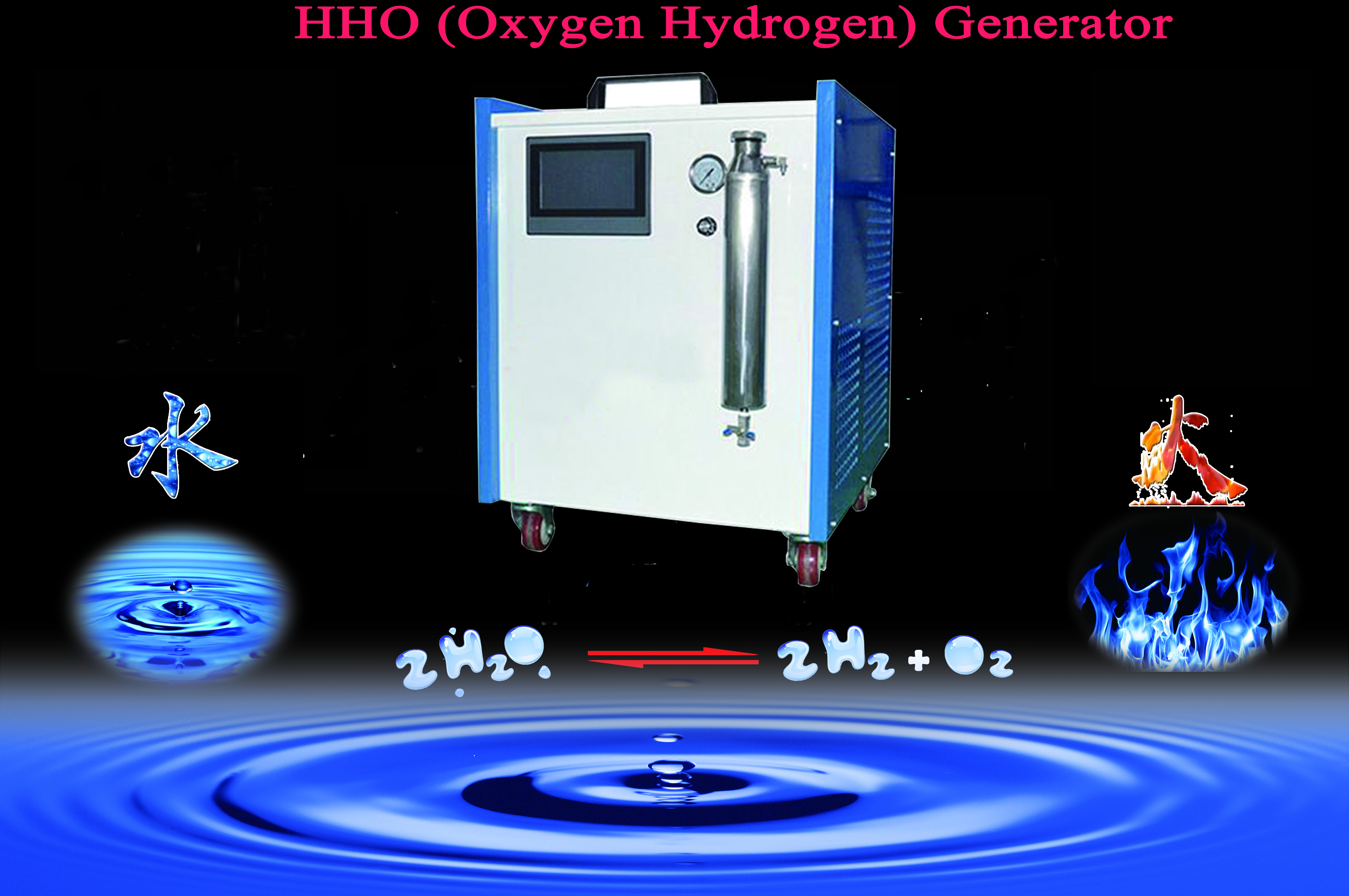 • Advantages of HHO Generator Welding
    1) Fast welding: hydrogen and oxygen flame up to 3000°C, so welding can be completed quickly.
    2) Welding precision: hydrogen and oxygen flame concentration does not divergence, can achieve precision device welding.
    3) Reduce costs: It just needs water and a small amount of electricity, than acetylene welding to save costs by 50%.
    4) To protect the environment: welding smokeless, no glare, no exhaust.
    5)100% safety: No gas is stored, ready to use, avoiding the danger of explosion.
• Application
It is applied widely, including but not limited to motor enameled wire welding, air conditioning copper tube welding, jewelry welding, musical instrument welding, transformer welding, fish hook welding, lighting welding, battery plate welding, etc.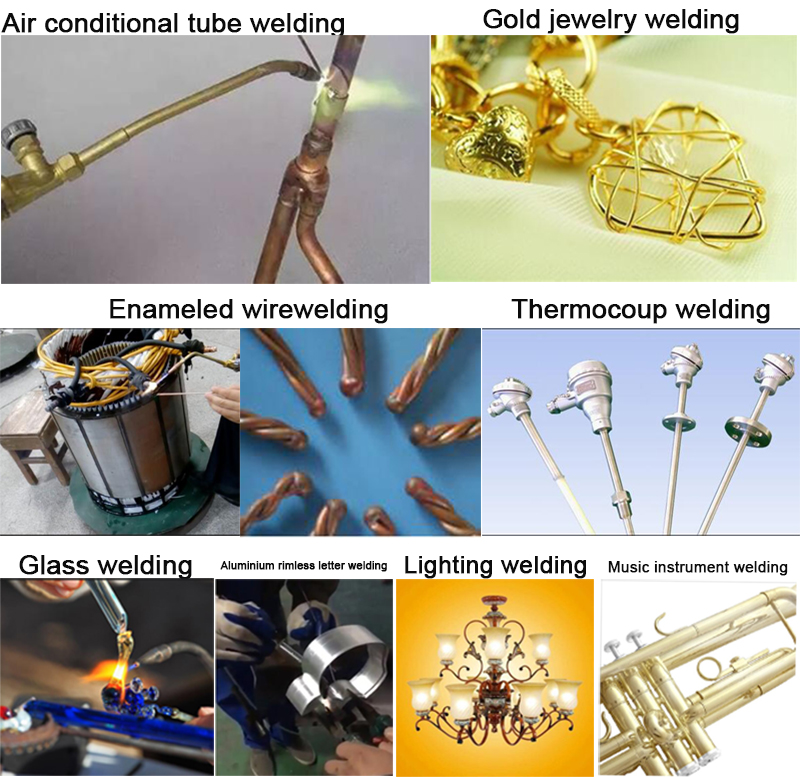 • Safey Measures
1) There is dry type flashback arrestor inbuilt in the pipe.
2) Water tanks are nature flame arrestors.
3) It is also equipped with electronic flashback arrester, back fire will be detected by laser. In case back fire occurs, the machine will stop generate gas automatically.
4) There is a control system inside the equipment.In case fire back to the device, the gas is automatically suspended.
5) When the boiler fan stops running, or suddenly pauses, our equipment will suspend producing gas.
• Specification Specification
| | |
| --- | --- |
| Model No. | BT-1000HHO |
| Power Supply | Single Phase AC220V+/-10% 50/60Hz |
| Rated Power | 3kw |
| Working Pressure | ≤0.2Mpa |
| Rated Gas Output | 0-1000L/hour adjustable |
| Water Consumption | 0.5L/hour |
| Water Supply Type | Manual (Automatic type is optional) |
| Cooling Type | By air |
| Working Surrounding | Temperature 0-40°C |
| Flame Temperature | 1000-3300°C |
| Working Medium | Filtered water or purified water |
| Packing Dimension (LxWxH) | 660x580x770mm |
| Gross Weight (including wooden crate) | 85kg |
• Working Scene.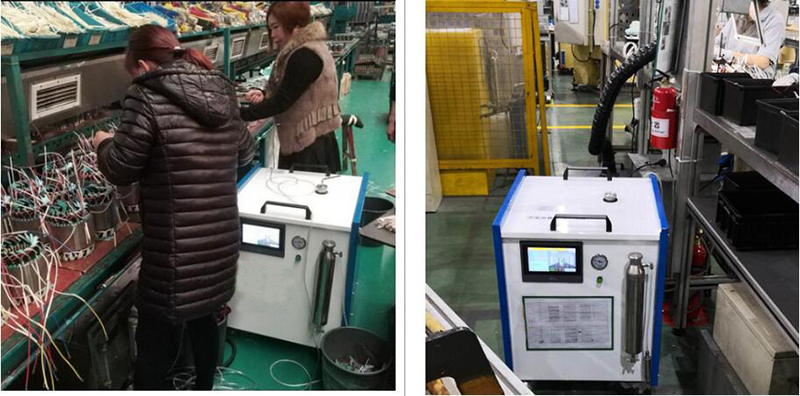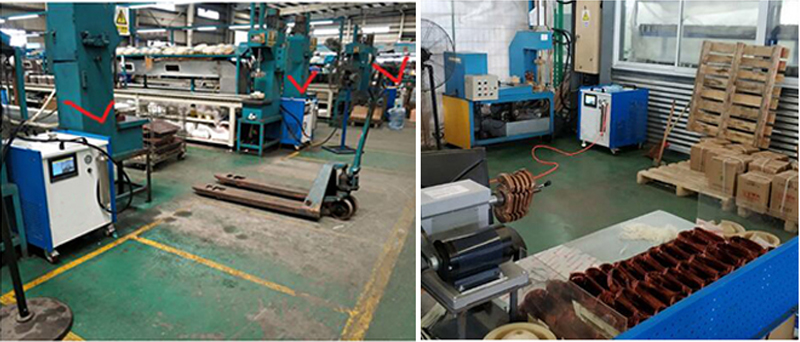 ● Lead Time
5 days dating from payment is received.
● Warranty
12 months dating from you receiving the machine.
During warranty period, if some part is broken due to manufacturing defect, we will send you new part to replace freely.
● Payment Terms
L/C, T/T, Western Union, MoneyGram, PayPal, Alibaba Trade Assurance etc.
● Packing Information
1 set / free-fumigation wooden crate.
Carton dimension (L*W*H): 660*580*770mm / 0.29CBM, 85kg
● Suggested Shipping Mode
By sea or by air.

• FAQ (Frequently Asked Questions)
Q. What should we prepare for the machine?
A: 1) Power supply. Single phase AC220V +/- 10%.
2) Water. Filtered water or purified water.

3) KOH (potassium hydroxide) chemical powder. If the machine is shipped to you by sea, KOH chemical powder will be enclosed in the package.
4) Alcohol. You can use laboratory alcohol, industrial alcohol, drinking alcohol, medical alcohol but alcohol concentration should be more than 75%.
Except the above items, other are all enclosed in the machine package.
We have demo video to teach you how to use the machine.
• Contact Us
If you are interested in this machine, welcome to send inquiry to us.
Or contact us for more details of the machine.

---
---